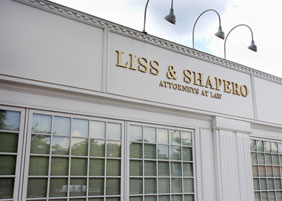 Brain injuries can have an effect on every area of a person's life, in addition to having a tremendous impact on an injury victim's family and friends. If you or a loved one has suffered a traumatic brain injury (TBI), it is important to understand your rights, including the right to compensation for medical expenses, rehabilitation costs, pain and suffering, and lost wages.
At Liss & Shapero, we provide injury victims in Michigan with skilled representation from experienced personal injury lawyers. We understand the damage that brain injuries can cause and strive to make sure our clients get the help they need during an extremely difficult time.
Get the compensation you deserve for your TBI claim. Call 248-584-1300 or toll free 1-855-LISS-LAW for a free initial consultation with our Oakland County traumatic brain injury attorneys.
Brain Injury Compensation Attorneys Serving the metro Detroit area
Recovering from a brain injury is a long and arduous process, ripe with considerable expenses and other obstacles. Making a full recovery often involves in-home care, rehabilitation and significant lifestyle changes. Home modifications and in home nursing care are available to victims, payable by their no fault insurance company.
We work with professional experts, such as vocational counselors, accountants, surgeons and psychologists, to demonstrate the full damage our clients have sustained. This helps us build a strong case for obtaining a verdict or settlement that will provide for the full needs of brain injury victims now and in the future.
Brain injury symptoms — such as loss of memory, changes in mood, balance problems, bowel and bladder dysfunction, depression and anxiety — often take months to present themselves. If you or a loved one is experiencing any symptoms, it is in your best interest to contact us today for a free initial consultation.