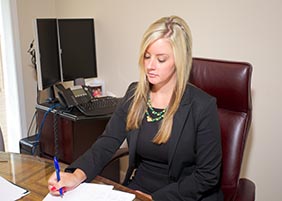 Under Michigan's no-fault insurance law, you can be compensated for costs related to injuries sustained in a car accident without having to go through the court system to sue the negligent driver. No-fault insurance is required in Michigan, and can save you the hassle of a lawsuit when you need money to pay your bills and stay afloat.
File Your Claim ASAP
There is a strict one-year time limit during which you may file a no-fault claim after being injured in a car accident in Oakland County. If you delay filing your claim more than a year after your accident, you will no longer be eligible to collect this benefit, which can be enormously helpful for your security during your recovery. Don't be put off by the paperwork involved in filing a claim. One of our knowledgeable attorneys at Liss & Shapero can show you how to deal with your insurance company, making sure you file your application and all necessary forms completely and in a timely manner, and helping you deal with any claim disputes that may arise. Contact us at 248-584-1300 or toll free at 1-855-LISS-LAW for a free initial consultation.
Providing The Right Documentation
In order to receive no-fault benefits, you will have to provide documentation detailing your injuries, as well as your income at your last job before your accident. If you are unemployed, use the income from the most recent job you held before your accident. You may need to see more than one doctor to get a full accounting of your injuries and prognosis. A doctor or doctors will need to provide verification of your injuries, as well as an estimate for how long you will be unable to work. To show your previous income, you will need to provide pay stubs, your most recent W2, or you may be required to provide an income verification form from your employer.
What No-Fault Insurance Covers
If you are approved, your no-fault insurance will provide the costs you need to recover from your injuries. These include:
Medical expenses, comprising doctor's bills, hospital stays, surgery, rehabilitation and other costs
Lost wages at a rate of 85 of your previous salary (up to a specified amount) for a period of up to three years
Replacement costs, which cover the expense of daily household activities you are no longer able to perform, including yard work, housecleaning and similar costs.
Get Help Dealing With Your Insurance Company
Our lawyers can help you through the process of filing a no-fault insurance claim. You don't need to struggle through the process alone while you're trying to recover from your injuries. Contact us here or call us for a free initial consultation at 248-584-1300 or toll free 1-855-LISS-LAW to discuss your situation in the Southfield or Royal Oak area.