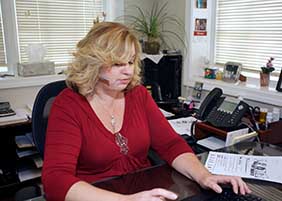 If it seems like an injustice that you've been in a car accident, just wait until the medical bills start rolling in. If your injuries were severe, you could be facing astronomical costs for surgeries, hospital stays, rehabilitation and other costs. At the same time, you may be out of work and losing income day by day. Michigan's no-fault insurance benefits help you pay your medical (and other) costs without having to go through the court system to sue the responsible driver. This system cuts down on potential delays and other hassles you might face if you had to sue the other driver for compensation.
One of our savvy no-fault insurance attorneys at Liss & Shapero can help you through the process of filing a claim. Call us for a free initial consultation at 248-584-1300 or toll free at 1-855-LISS-LAW to discuss options for paying medical bills after a car accident in the Metro Detroit area.
Who Picks Up The Check?
In Michigan, no-fault insurance is the first line of defense against potentially overwhelming medical bills you may incur after a serious car accident. If you max out your no-fault insurance plan, however, you may still be left with additional bills and costs to pay. In this situation, you will need to file a lawsuit against the responsible driver to pay any remaining costs. If the other driver has insurance, his or her insurance should pay these bills. However, in the case of a hit-and-run accident, or in a situation where the driver has no or inadequate insurance, your uninsured/underinsured driver insurance policy will pay up to a defined maximum. If you don't have this insurance, however, you will have to sue the other driver directly (if you know who it is), and face the possibility that that person does not have the funds to be of much help with your bills. When you work with us at Liss & Shapero, one of our lawyers will outline your options given your situation. We do everything in our power to secure the funds available to you to help pay your medical bills and move forward in your life.
Socked By Medical Bills In Michigan? Call Us.
Don't be burdened by medical bills while also shouldering the burden of injuries that someone else caused. We can help: Contact our office using the online form, or give us a call at 248-584-1300 or toll free 1-855-LISS-LAW for a free initial consultation.