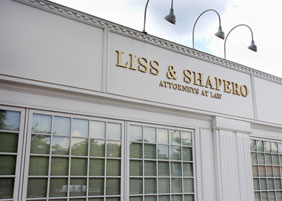 Did A Car Hit You While You Were Biking Or Walking? We Can Help.
Accidents involving motor vehicles are not always car-on-car collisions on the highway. Unfortunately, cars also sometimes hit people who don't have the protection of a vehicle: bikers or walkers. These accidents can happen anywhere at any time. They can even happen in crosswalks, shoulders and sidewalks, and they can cause massive injuries for the person who was hit. If you or a loved one was injured while riding a bicycle or while walking, you need the advice of an experienced personal injury attorney to help get you the compensation you require to help you recover.
At Liss & Shapero, we take great pride in providing outstanding results to injury victims in Metro Detroit and throughout Michigan. Unlike the insurance companies, we will put your rights first. Call 248-584-1300 or toll free at 1-855-LISS-LAW for a free initial consultation with our Oakland County pedestrian accident lawyers.
Get Help Paying For Your Injuries And Losses
Drivers often don't see pedestrians or bicycles — sometimes because pedestrians and cyclists are smaller than cars, and sometimes because drivers aren't expecting them. This does not excuse the driver when an accident happens, however.
If you're a biker or pedestrian who has been hit by a car, you can count on us to obtain the full compensation to which you are entitled. This includes compensation to help pay for:
Medical expenses
Pain and suffering
Lost wages
We can seek compensation from a number of sources, including:
The driver's insurance policy
Your own car insurance policy
No-fault benefits
Potentially negligent property owners
Other third parties who may bear partial responsibility (for example, the car manufacturer)
You Focus On Healing: We Focus On Fighting
Our attorneys take great care to get a clear picture of your injuries before we proceed with your claim. We want to make sure that we ask for the full amount that you need to recover from your injuries while not having to worry about losing money from missed work.
Even if it turns out that you as the cyclist or pedestrian bear responsibility for the accident, we can still find avenues of compensation to help you on the road to recovery. You've already been knocked down by a more powerful adversary; don't let the driver's insurance company bully you into accepting less compensation than you deserve. Talk to us first.
Call An Experienced Pedestrian And Bike Accident Lawyer Today
To learn more about how we can help you recover after a pedestrian or bicycle accident, contact us today for a free consultation.