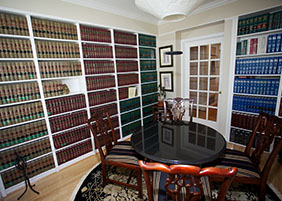 If you've been hurt in a car accident, dealing with your injuries — which could be potentially severe — is challenging enough. In the meantime, you may be watching your bills pile up and wondering who is going to pay for them. The costs of a hospital stay, surgeries and rehabilitation can add up quickly. On top of this, if you are unable to work because of your injuries, you also have to worry about lost wages. This is when you need an experienced lawyer who can make sure you receive all the compensation for lost wages that you deserve. At Liss & Shapero, we will fight for financial justice on your behalf so you can focus on healing. Call us at 248-584-1300 or toll free at 1-855-LISS-LAW to discuss recovering lost wages after a car accident in the Metro Detroit area.
No-Fault Wage Loss Benefit
As a part of your no-fault insurance, you are entitled to receive 85 percent of your salary (up to a defined limit) for a period of up to three years if you are unable to return to work after a car accident. Even if you were temporarily unemployed at the time of your accident, you are still eligible to receive benefits based on the income you were making at the last job before your accident.
Proof Of Injuries
You will need to be evaluated by at least one doctor who can verify the extent of your injuries in order to file for no-fault wage loss benefits. The doctor(s) will need to establish:
The nature of your injuries
Whether you are permanently or partially disabled and/or unable to work
Whether you could return to work in any capacity
The likely length of time that you will be unable to work
Proof Of Income
If your doctor(s) can show that you will be unable to return to work for a period of time, you will need to establish what your income had been before the accident. Your lost wages benefit will be set at 85 percent of your former wages. In order to verify your former salary, you may need to supply one or several of the following:
Pay stubs from your past two months of employment
Your most recent W2 form
A written affidavit from an employer
Get Your Mind Off Your Bank Balance
One of our knowledgeable Oakland County attorneys at Liss & Shapero can help you work through the process of collecting lost wages when you are unable to return to work after an accident. You shouldn't have to endure financial ruin when someone else's negligence leaves you injured. Contact us here or call us at 248-584-1300 or toll free 1-855-LISS-LAW to arrange for a free initial consultation.