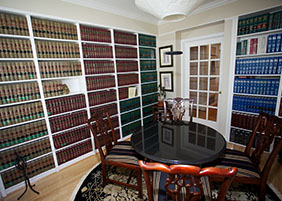 A dog bite or another animal attack can be an extremely traumatic experience. In addition to physical injuries, bite victims suffer psychological trauma as well. Tragically, the most common dog bite victims are children who will live with the aftermath for the rest of their lives.
If you or a loved one has been attacked by a dangerous dog or another animal in Oakland County, it is in your best interest to speak to an experienced attorney from Liss & Shapero about your rights. We have more than 80 years of experience and have built our practice on a foundation of outstanding client service and successful results.
Get the full compensation you deserve for your dog bite claim. Call 248-584-1300 or toll free 1-855-LISS-LAW for a free initial consultation with a lawyer.
Skilled Attorneys For Dog Bite Injuries
Pet owners are responsible for the actions of their animals. For dogs, the breed of the dog does not matter. If a dog bites someone, the owner is liable for the damage that results. Personal injury claims in dog bites seek financial compensation for medical expenses, psychological treatment, plastic surgeries, pain and suffering, and lost wages.
Cases involving other animals are slightly more complicated than dog bite cases. In order to have a strong claim involving another animal, there must be a provable propensity for aggression. For example, if an animal at a petting zoo has exhibited aggressive behavior and the owner fails to take action, he or she can be held liable for damages if the animal acts out again.
To learn more about your rights, contact us today for a free initial consultation with our Southfield and Royal Oak area dog bite attorneys.