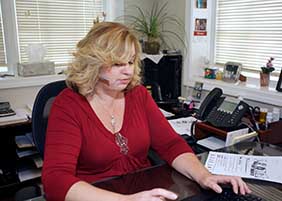 The insurance company is not on your side, and your well-being will not be placed ahead of its bottom line. This is discouraging to learn, especially if you uncover such bad faith insurance practices while attempting to obtain benefits after suffering an injury or other damages. In order to fight effectively for what you deserve, you need an experienced attorney on your side who knows how insurance companies will maneuver to try to get out of paying a full and fair settlement. As you may have found out the hard way, insurance companies often make a lowball offer, hoping you will quickly accept it in your time of need. In truth, you can likely do much better. That's why it's so important to speak with a lawyer as soon after your accident as possible.
If an insurance company is denying your claim, it is crucial to speak to an attorney who can help you. At Liss & Shapero, we provide skilled representation to clients in the Metro Detroit area and throughout Michigan who are embroiled in insurance-related disputes. For a free initial consultation with our Metro Detroit Personal Injury Representation insurance dispute attorneys, call 248-584-1300 or toll free 1-855-LISS-LAW today.
Experienced Attorneys For Denied Insurance Claims
Our firm pursues the full compensation our clients are entitled to for damages they have suffered. We are skilled negotiators, but are not afraid to go to trial to get what our clients deserve. As insurance companies have vast resources to fight claims, it is essential that you get a lawyer on your side who knows how to fight to get what you deserve. We are prepared to take on insurance companies such as:
State Farm
Farm Bureau
Farmers
Liberty Mutual
AAA
Allstate
Progressive
Citizens
MetLife
USAA
Geico
Westfield
OneBeacon
Travelers
Compass
Titan
MEMIC
AIG
State Auto
21st Century
Admiral
Home Owners
Auto Owners
We take great pride in our commitment to excellence. Our goal is to ensure that our clients receive measurable results. Whether that means being compensated for medical expenses, lost wages, and pain and suffering after an auto accident or receiving no-fault benefits after being struck crossing the street, we will not rest until you are treated fairly by your insurance company.
Holding Insurers Accountable
Insurance companies depend on the fact that most of their customers will not fight back when their claims are denied. To show them that you mean business, you need an Oakland County lawyer on your side who will fight for you. Contact us today for a free initial consultation to learn how we can help you.