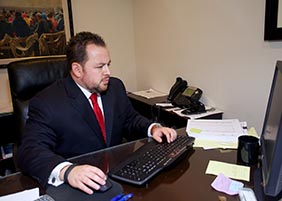 Property owners, residential and commercial, are responsible for maintaining reasonably safe conditions on their premises. When they fail to uphold their responsibilities, they can be held accountable for the outcomes such as when people are seriously injured or even die as a result.
If you or a loved one has been injured due to unsafe premises, negligent security or a related issue, it is in your best interest to seek legal advice. At Liss & Shapero, we are here to help. Call us today at 248-584-1300 or toll free 1-855-LISS-LAW for a free initial consultation.
Full Compensation For The Victims Of Property Negligence
Our Metro Detroit Personal Injury Representation lawyers are committed to helping injury victims recover the full compensation they are entitled to for damages such as medical expenses, rehabilitation costs, pain and suffering, and lost wages. We do this by bringing personal injury claims
against property owners of various types of properties, including:
Apartment complexes
Condominium complexes
Commercial warehouses
"Big-box" stores
Retail stores
Whether you were injured due to a slip and fall caused by poor lighting or a wet floor, or you were attacked due to negligent security, we will strive to make sure negligent parties are held accountable for the damage you have suffered. We will go the extra mile for you, putting our more than 80 years of experience to work in order to improve your life when you need it most.
If you have been hurt, the first step is determining your rights. Contact us today for a free consultation with our premises liability attorneys, serving communities in Royal Oak and Southfield.