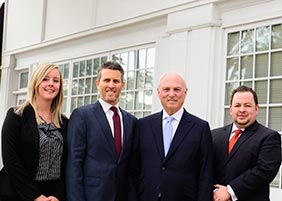 At Liss, Shapero & Mitnick, we concentrate in all areas of personal injury law. We are defined by our vision to provide meaningful education and measurable results for our clients, as well as more than 85 years of award-winning experience and personalized one-on-one service.
To learn more about an attorney from our firm, click on his or her name below to view his or her profile:
Lulgjuraj (Paralegal / Office Manager)
D. Seabert (Legal Assistant)
L. Gallagher (Legal Assistant)
If you or a loved one has suffered an injury, it is important to speak to a lawyer as soon as possible about your rights. Contact us to set up a free consultation. We serve clients in Oakland County and the metro Detroit area.