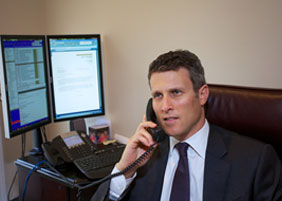 Nursing Home Neglect Lawyers Serving The State of Michigan
When our loved ones require around-the-clock care or assistance in completing their day-to-day tasks, we trust nursing homes and assisted living facilities to provide them with the care they need to maintain a positive quality of life. When that trust is betrayed, it is devastating.
If your loved one has been hurt due to negligence or neglect in a nursing home or assisted living facility, it is crucial to know your rights. At Liss, Shapero & Mitnick, our nursing home neglect attorneys bring decades of personal injury experience to these cases and will accept nothing less than a verdict or settlement that provides the compensation our clients deserve.
Has Your Loved One Been Injured In A Nursing Home?
Nursing homes are responsible for everything that goes on under their roof or throughout their property. This includes issues created by staffing problems, malfunctioning or inadequate security systems and faulty equipment.
Some of the most common incidents at nursing homes involve falls leading to broken bones and neglect that causes bedsores. Bedsores are particularly damning evidence of neglect, as they are entirely preventable if a patient is regularly moved in his or her bed. There is simply no excuse for bedsores to be present on a nursing home patient.
Protect Your Rights | Protect Your Family
If your loved one is exhibiting any signs of possible abuse or neglect, it is crucial to speak to an attorney as soon as possible so a thorough investigation can take place. If you suspect anything is amiss, contact us today for a free initial consultation with our Metro Detroit nursing home negligence lawyers, serving the State of Michigan.